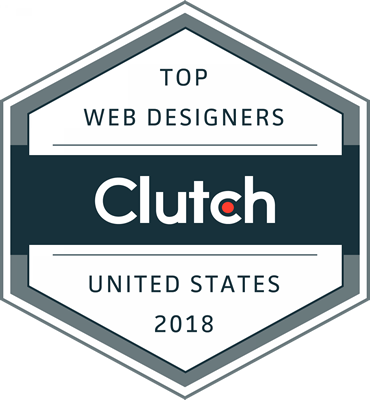 As the saying goes, good things come in threes. Earlier this year, Davis Advertising was recognized by ratings and review firm Clutch as one of the top advertising agencies of the Boston area. Later, Davis was once again recognized by Clutch as one of the leading branding agencies in the US as well as a leader for video production in the Boston area. And now, Davis has been named by Clutch as a top web design agency in the US.
The team at Clutch has helped us collect our clients' feedback and find out what we do best. When it comes to building websites, our clients consider us experts in the latest design techniques. Moreover, clients of Davis value us for our ability to work closely with them, to ensure that their websites fit their unique style and business goals.
We couldn't be more grateful to the clients who have taken the time to share their thoughts with Clutch and highlight what it's like to work with Davis Advertising. Thanks to them, we're now receiving our 3rd Clutch award of the year (we've even been named at the top of the list for video production companies in Boston on Clutch's sister platform, The Manifest!).
We look forward to continuing to work with Clutch in 2019, and to maintaining our status as a leader in branding, advertising, web design and video production for our clients.